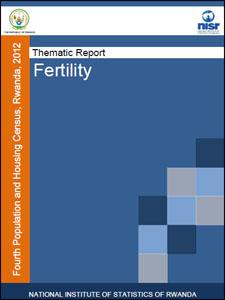 RPHC4 Thematic Report: Fertility
The objectives of the present report are to estimate the current levels of fertility, trends over time, geographical and socio-economic variations in fertility in Rwanda. The three main findings of the analysis are:
Fertility is decreasing substantially in Rwanda but not at a too low level that would compromise the replacement of the population at the next generation.
Fertility varies substantially over provinces and women"s characteristics.
Not negligible proportions of Rwandan women have high-risky fertility behaviours (childbearing at adolescence and at late age) that compromise their own and children"s health and well-being.